Opportunities, Dates, Deadlines ~ April 28, 2015      
---
Wine Tourism – EXPLORE YOUR BACKYARD
Member Meet & Greet
PLEASE RSVP
We encourage ALL Wine Road members to save the date for our next "meet and greet" planned for May 13th from 11:00-1:00 at Rodney Strong Vineyards. This is an opportunity for lodging members to each have their own table to display their rack cards, photos, business cards etc, and for winery members to meet the lodgings, schedule tastings and share comp tasting cards.
Rodney Strong will be hosting and providing pizza and salad for lunch and we've invited our lodgings to bring their favorite dessert to share. We hope to have 1-2 people from each property join us (wineries and lodgings).

Please RSVP to beth@wineroad.com.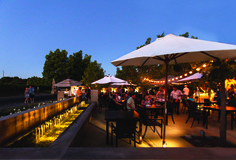 ---
"Surviving A Family Business"
Tuesday, June 16th at Shone Farm.
It's not about succession planning but about the problems and joys of dealing with family, learning negotiation and conflict resolution and creating a good working environment for both family and non-family employees.
Presentation Details:
Surviving A Family Business
---
Sales Tax Issue
I
f you haven't already heard, or do not already have this system in place – you need to be charging state tax on your "shipping" fees, at least to some states. Lawsuits pending because of this issue. Check with your compliance person (not me) for details. Sorry – always the bearer of bad news, red tape, permits, fines…

Customer (attorney) who is placing orders to see if you charge tax:
Stephen Diamond, 332 S. Michigan Ave, Chicago.

Click for Wine Institutes Response
---
Monterey…here we come!
Wine Road will be heading to the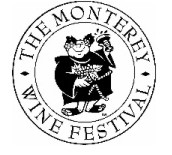 Monterey Bay Wine Festival on June 6 & 7.

We hope you can join us. There is a $550 fee for
your pouring table, of which Wine Road w
ill
reimburse $225. Just register and send us your confirmation. We hope to have 10+ wineries for a nice impact at the event (

we're currently at 8

).
Download registration here
Event information here
---
Wine Enthusiast Presents – Wine & Film Series
We love the Smith Rafael Theater in San Rafael, I'm sure there is no better place to enjoy a movie. Seating, sound, aesthetic – all perfection! They are hosting the Wine Enthusiast's Wine & Film Series in May. Click the link for movies, dates and times.
Bottle Shock, Somm, A Year in Champagne, Corked!

Film Dates & Times – special guests at each showing!

---
Marketing and Social Media ~ Education
All social media classes with Kerry Rego are now filled.


For Rebecca's Marketing classes I have room on these dates:
Protocol For Sending Wine Samples – May 1
Marketing Q & A – May 8  (bring questions!)


LODGINGS ONLY

– website best practices – June 11 (time 11:00-12:30)
Writing Effective Tasting Notes – June 19
Communicating with Your Customers – July 10
These classes are at the Wine Road office, 9:00-10:30am
RSVP, limited seating.
---
Sunset Magazine's ~ Savor the Central Coast
It looks like there is some interest from our members to share a few tables at this event, September 26 & 27.  
We have 2 wineries confirmed, we'd love 2 more.
Details here
FYI Registration Details – Wine Road will be the only registration required, there is NO cost for you to pour.