Opportunities, Dates, Deadlines ~ June 16, 2015   
---
A Wine &  Food Affair ~ Nov. 7-8
If you plan to participate in Wine & Food Affair, the sign up details were mailed out three weeks ago, let us know if you need another copy of the form.

You will be able to upload your recipe via a link from Kreck Designs starting June 1. The deadline is July 15.
Sign Up Form
Details about the event
---
Sonoma State – Wine Business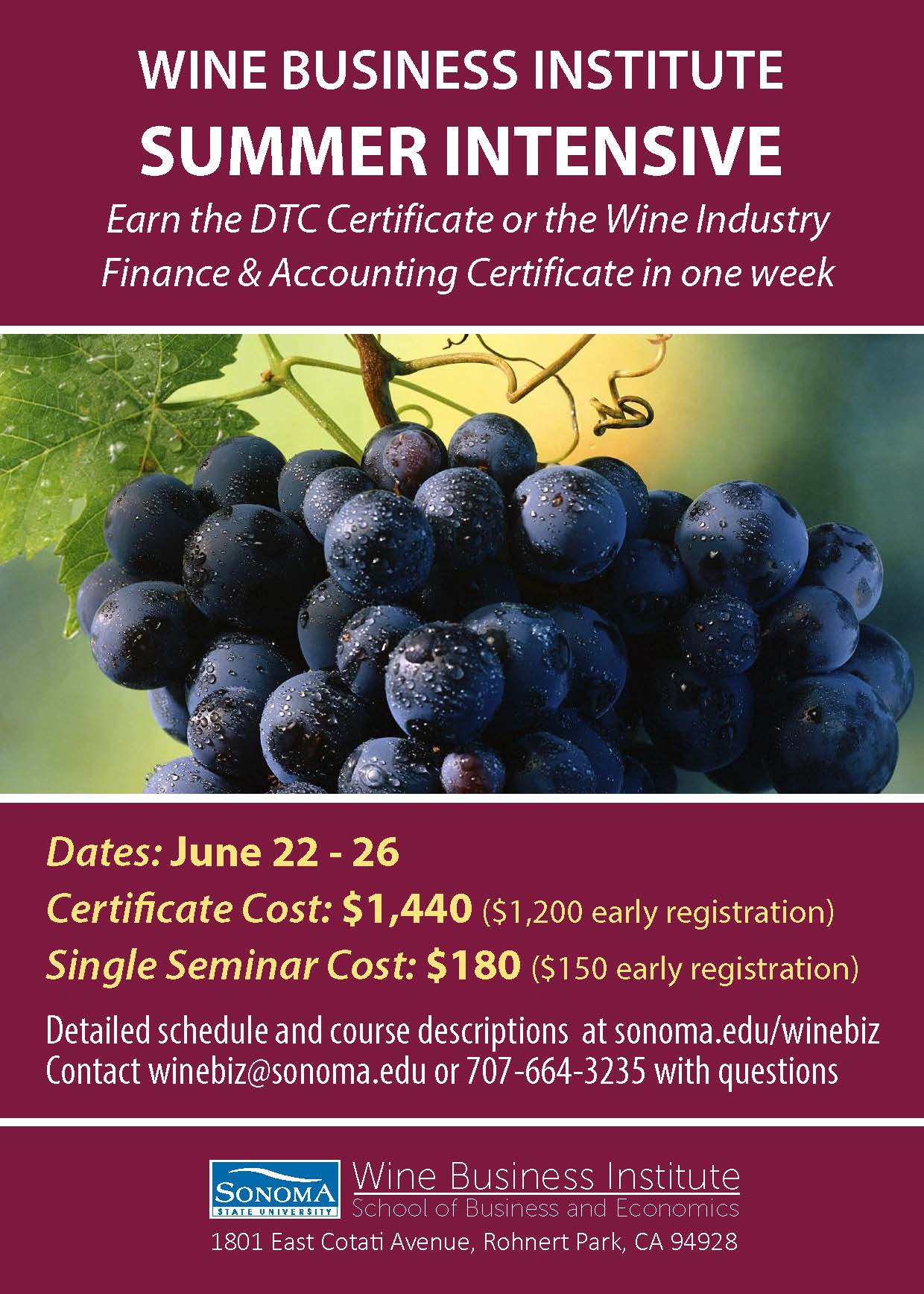 The link below has details on the first ever summer intensive seminar series where people can come study for one week and earn a certificate in Direct to Consumer or Wine Industry Finance and Accounting.
It's Time For Our Annual Meeting
SAVE the DATE – we'd love to see ALL Wine Road members
atte
n
d this yearly, informative dinner meeting (

this is a dinner meeting for owners, p
rinc
i
pals, managers)

July 15,  5:30-8:30pm at TRIONE WINERY
Please RSVP, to anne@wineroad.com limited to 2 people per winery or
lodging. Our focus will be getting everyone up to speed and excited about 2016 and a year of celebration for our 40th Anniversary!
---
Our 40th "Ruby" Anniversary
This week you can expect to receive a colorful newsletter outlining our plans for events (big and small) throughout 2016 – as we plan for a year of cele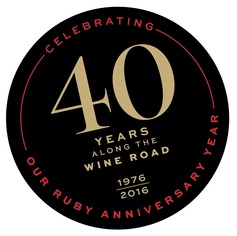 brations. You'll also receive the sign-up form for the various events and social media programs, as well as donation requests of used barrels (for art) and wine for a raffle.  We are getting SO excited about our plans! 
We are also seeking sponsorships for various events. I've attached the form you can share with vendors you think may be interested in supporting the Wine Road and getting their name in front of our members and visitors.

We need to know which restaurants consistently carry your wines, as we'll be reaching out and helping them create "Wine Road flights" for 2016. Send restaurant name and their best contact to
Nessia at Stuhlmuller
who will be overseeing the "wine flight" project.
Sponsorship Options
---
Monterey Wine Festival
Anne attended the Monterey Wine Festival June 6-7, handing out Wine Road maps, collecting emails from guests and generally sharing our story with attendees (4000+ this year). We had 8 winery members who also attended, taking orders, signing up wine club members and making new connections! This is a great event for us, we will most likely attend next year and again help cover table costs so more of our members are able to participate.
Our Wine Road table set up 🙂