Opportunities, Dates, Deadlines ~ April 7, 2015          
---
SF Chron co-op ad

~

Due FRIDAY
Wine Road will be running a full-page ad in the SF Chron on April 26th. This will be their special "Sonoma" section. If you would like to be listed, please fill out the form and send your credit card info.
Sign-Up Form
Cost is $30, due by April 10.

LAST YEAR'S CHRON AD FOR A REFERENCE
---
NEW WineRoad.com
We launched an entirely new website last week. It went from a custom CMS to a WordPress platform, which will be easier for us to manage in-house. With any new site there are bound to be problems out of the gate, so please forward us any edits or link issues you see (not evenet dates). We'll hopefully get everything dialed in by the end of the week.  If all goes according to plan you will continue to login with your email and YOUR password. You will continue to edit your page, add your events, lodging specials, new wine releases etc.  Once you post those items you also will have access to go in and edit if needed (once we've approved them).  This is a MASSIVE site, so please be patient – it will take some time to correct problems.
We'll send out a separate email with more details, updates and information at the end of the week.
wineroad.com

---
Member "Meet & Greet"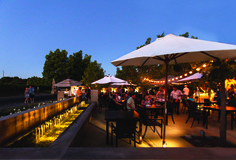 We encourage ALL Wine Road members to save the date for our next "meet and greet"
planned for May 13th from 11:00-1:00 at Rodney Strong Vineyards.

This is an opportunity for lodging members to each have their own table to display their rack cards, photos, business cards etc, and for winery members to meet the lodgings, schedule tastings and share comp tasting cards.


Rodney Strong will be hosting and providing pizza and salad for lunch and we've invited our lodgings to bring their favorite dessert to share. We hope to have 1-2 people from each property join us (wineries and lodgings).

Please RSVP to beth@wineroad.com.



---
Sales Tax Issue
If you haven't already heard, or do not already have this system in place – you need to be charging state tax on your "shipping" fees, at least to some states. Lawsuits pending because of this issue. Check with your compliance person (not me) for details. Sorry – always the bearer of bad news, red tape, permits, fines…
Wine Institute's Response
---
Barrel Tasting survey results
Winery Survey RESULTS
With all Wine Road events, there are a variety of deadlines…only one left now:
Reimbursement Form – April 17
---
Monterey…here we come!
                      Wine Road will be heading to the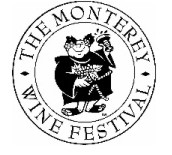 Monterey Bay Wine Festival on June 6 & 7.

We hope you can join us. There is a $550 fee for
your pouring table, of which Wine Road w
ill
reimburse $225. Just register and send us your confirmation. We hope to have 10+ wineries for a nice impact at the event. There are now 5 signed up.
Download registration here
Event information here
---
Wine Tourism Day ~ EXPLORE YOUR BACKYARD
Wristbands, flyers, the program and other instructions will be mailed to all of the participating wineries today. Like last year, we're keeping it simple – one mailing with everything you need. Tickets are online, we've begun our social media push. It will be promoted with a full-page ad in the Chron April 26 and a full-page ad in Sonoma Magazine (along with 25,000 of our maps inserted). Now it's up to you so share the ticket order link with your winery fans.
TICKET LINK TO SHARE
---
Marketing and Social Media ~ Education
See attached link for additional dates for Marketing with Rebecca Germolus and Social Media with Kerry Rego.
RSVPs required for both, seating limited to 10 for all sessions.
Schedule of Classes with Kerry & Rebecca
Next Dates:
Rebecca – April 10 – class is filled
Kerry – April 23 – one seat left
---
Congressman Jared Huffman
As part of my ongoing public meetings throughout the North Coast, I will be in Sonoma County for town hall events during April.

WHEN:

April 27, 2015 10:00 -11:00 a.m. 
 WHERE: SHED; 25 North Street, Healdsburg. If you have questions or would like to RSVP to attend this "Coffee with your Congressman" meeting, please contact my San Rafael District Office at (415) 258-9657 or email

Huffman.CAScheduling@mail.house.gov.